Workshops & Seminars
---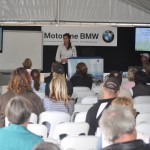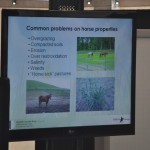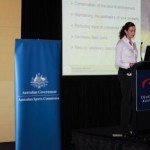 MB Equine Nutrition and Regenerative Horse Property Design & Pasture Management Workshops
MB Equine Services offers a series of specialised workshops and seminars that focus on the health, nutrition and management of horses. The main objective of the workshops/seminars is to provide the equine community with applied and scientific based information on horse nutrition, management, property design and pasture management.
Equine Nutrition
Equine nutrition is not only about evaluating and formulating pony or horse diets according their nutritional needs, it involves various other aspects such as your personal goal-setting, time management, general feeding and horse management and property and pasture planning. We discovered that a holistic perspective is essential in horse (nutrition) management and we therefore provide education that take important horse care and personal aspects into consideration to be able to maintain the desired outcomes over long-term.
Sustainable Horse Keeping
Generally, horse keeping is considered to be a costly hobby or business, especially with current price rises in living expenses and feed costs. On top of that, horse and land owners encounter the high input costs or difficulties to maintain pastures and sustain the dietary needs of horses.
The need for a new approach to these challenges of horse keeping is getting more foot hold in the equine community and sport industry.  To be able to make horse keeping more economically viable and productive we must develop a sustainable horse property and management plan that caters for immediate and long-term needs, your own personal goals (social, economical), your horse's well-being and the environment.
MB Equine Services provides this new approach by using Permaculture principles, Keyline Design, Holistic Management® (HM) and Behavioural Education for Human, Animal, Vegetation and Ecosystem Management (BEHAVE). Our Regenerative Horse Property Design and Pasture Management workshops and seminars are for all horse and land owners, small and large acreage, that want to learn more about how to restore their land, improve soil carbon, regenerate pastures, drought proof their farm and close the input cycle of chemical based fertilisers by developing their own compost (tea) alternative and reduce supplementary feed cost.
Regenerative Pasture Management for Horse Properties Workshops
This thought provoking and practical workshop presented by Mariette van den Berg, will discuss a number of topics including the current challenges we are facing with horse and land management, vision and planning, horse nutrition, behaviour, digestive and metabolic disorders, pasture for horses, grass species, plant physiology, soil development, ecosystem management, tools to manage ecosystems, sacrifice areas and slow feeding systems.
"Mariette's workshop was informative, accessible to a wide range of horse owners and inspiring, providing solutions to sustainable equine land management. It has inspired our landholders to join together and form an Equine Landcare Group." Kathleen Bartlett
Who can attend these workshops?
The workshops are for anyone that wants to update his or her knowledge on a particular subject or wants to learning more about practical horse nutrition, sustainable horse keeping and pasture management. Horse owners, breeders, trainers, coaches, equestrian groups, sport associations, ponyclubs etc.
Who present at the workshop?
MB Equine Services intends to work with a select group of people that are specialised in particular areas that we support. Depending on the topic and outlined course program you may get one to three presenters.
Other specialist (from the area): veterinarians, physiologist etc
MB Equine Services invites various other specialists that present and share their knowledge at the workshops. Depending on the topic we select the specialist that can cover a certain part of the workshop/course program.
There are various main topics that we present at our workshops. Below you find a selection of the subjects we can cover in a workshop/seminar:
Introduction to general horse nutrition
Feed products & management
Understanding nutrients & requirements
Breeding horses
Performance horses
Horses with special needs (older, sick, injured & recovering horses)
Digestive and metabolic disorders
Sustainable horse keeping
Horse property design
Holistic pasture management
Forage enrichment & slow feeding
De-compaction, erosion control & water harvesting
Drought proofing farms
Contact us for more information about upcoming events. Interested in a particular subject and you would like to organise a workshop in your area? We travel throughout Australia and organize workshops on request, please contact us for more information.
Testimonials
What a fantastic clinic today! Loads of relevant and interesting information. Thank you!

Mariette, thankyou for a very informative session today. I've come away from the session with an increased knowledge of pasture management as well as a desire to learn more!

'exceeded expectations'

Excellent, picked up many new skills and knowledge

The talk was very informative and clear – Mariette is very knowledgeable.

Paddock rotation, pasture recovery time, grazing plan – these now will be part of our current plan!  lots of information and ideas to consider