Holistic Management for Horse Properties – Part 6
---
Holistic planning for horse and land owners: departing from the conventional
Published in the Horses & People Magazine & Hoofbeats Magazine
By Mariette van den Berg, BAppSc. (Hons), MSc. (Equine Nutrition)
A vision without a plan is just a dream. A plan without a vision is just drudgery. But a vision with a plan can change the world. — Proverb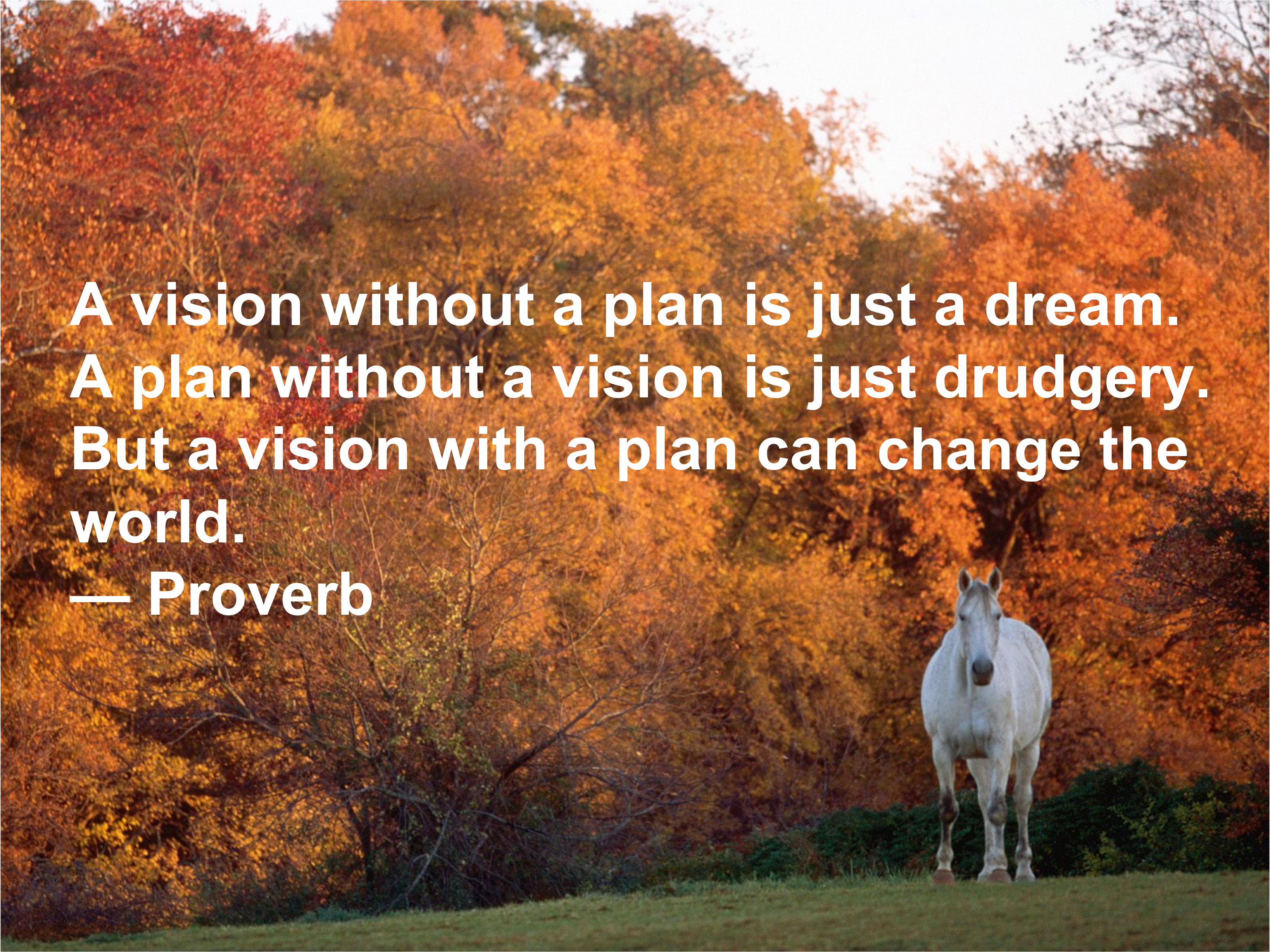 Planning refers to the process of deciding what to do and how to do it. Planning occurs at many levels, and we all use it on a day-to-day basis when we make decisions at home or at work. Planning assists us in deciding objectives both in quantitative and qualitative terms. It involves setting goals on the basis of objectives — and managing resources. Planning is about looking ahead. It bridges between where we are and where we want to go.
Most of us have some sort of plan when it comes to various aspects of our life, but as horse and land owners, we also need to be creative with specific planning for our land use, pasture, grazing, horse training, and breeding. In this section, we introduce three methodical planning and monitoring processes unique to Holistic Management that act as a road map for day-to-day decisions.
These are the annual planning of any household/business finances, the layout of facilities and infrastructure on land areas, and the management of grazing animals. While there are other financial, grazing, and land-planning processes, none of them addresses all of the key management concerns that arise when managing holistically.[1-3]
In all the three planning procedures, the aim is to work towards your holistic goal and evaluate your decisions for social, economic, and environmental soundness.[1] 
1.1.1      Holistic financial planning
Holistic financial planning generally applies to people in a variety of situations, although, for reasons of focus, this section applies primarily to those who are running a business of some sort. The information about holistic financial planning, written by Allan Savory in the book Holistic Management: A New Framework for Decision Making, focuses primarily on sunlight-harvesting businesses that derive income from the land, such as farming, fishing, timber, etc. In this section, we do not go into much depth about holistic financial planning procedures. In the next section, we describe how holistic financial planning can be useful to horse and land owners, both private owners or those who derive their income from their horse properties/business.
The unique features of holistic financial planning are:
The planning is done with the holistic goal in mind.
The issue of expenses rising to the level of one's income is addressed through planning profit first and then using what is left for expenses.
It determine which expenses are wealth generating, inescapable, or for maintenance.
It produces more accountability and knowledge around financial planning because everyone is involved and has access to the figures.
1.1.2      Holistic land planning
Holistic land planning is a process for planning and developing infrastructure (e.g. fencing, water, handling facilities) on land where livestock are run.[1,3] It can be used for horse properties of either small or large acreage. Implementation of the plan takes many years. Whether we already have well-developed infrastructure on our properties or not, we need to plan its ideal layout and gradually work towards that layout — as far as time and money allows. This ensures that we move towards our holistic goals more quickly, while simultaneously increasing management efficiency and reducing overall costs. The land plan ties into the financial plan each year as we make decisions about which parts of the plan to implement based on whether they make money or cost money. For example, you might decide to build one internal fence that enables you to grow more grass, because the animals will now spend less time in all paddocks, giving them more recovery time.
Holistic land planning involves four distinct phases.[1] The first phase is devoted to gathering information and the preparation of planning maps (e.g. sourcing or drawing up of contour maps). In the second phase, many possible layouts for the planned developments are reviewed. In the third phase, the aim is to create the ideal plan based on the work entailed in the first two phases. In the fourth and final phase, we gradually implement the plan using the holistic financial planning process to determine the order of implementation.
We describe the four phases and practical land planning examples for horse properties in more detail in the following sections about planning procedures for horse properties. We also include the incorporation of other regenerative land planning strategies such as permaculture and Keyline design.
1.1.3      Holistic grazing planning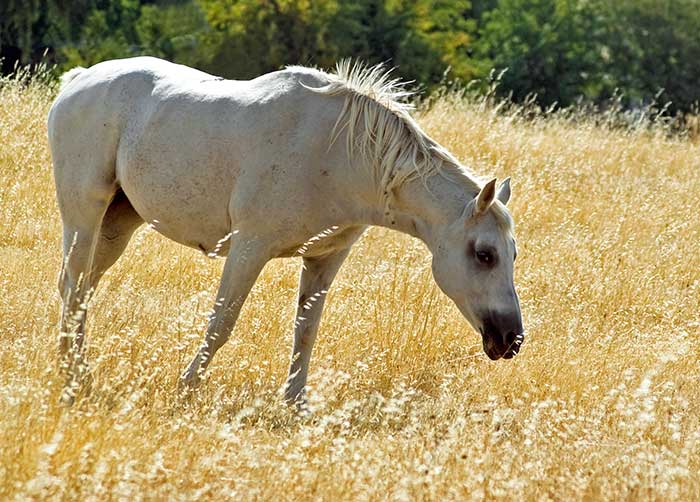 When grazing animals (e.g. livestock and horses) are included in land management, their movement must also be planned. Holistic grazing planning is primarily written for the management of grazing production animals, such as cattle and sheep. However, this planning procedure can also be useful for horse properties, in particular for horse businesses that manage large numbers of animals. Even smaller properties can adopt the theory of time grazing and setting planning charts for pasture areas with success.
In Holistic Management, pasture areas are arranged in a number of cells (paddocks). A cell or paddock is any piece of land on which livestock moves are planned as a unit and recorded on a single grazing chart. If grazing animals are left on any one place for too long or returned to it too soon, they overgraze plants and compact and pulverise soils. Holistic grazing planning incorporates time grazing and is carried out according to an aide-memoire ('memory aid'), because the tasks for holistic grazing planning are more varied and complex than most average minds can process.[1,3] The aide-memoire for holistic grazing planning gives a sequence for making small decisions that takes into account the effect of one decision building on another. It generates a plan that takes into account any number of variables, displaying them graphically and in great detail. The aide-memoire and planning chart are primarily used for livestock grazing. We adopt some of these principles and discuss planning procedures for horse properties in more detail.
Further reading:
Savory, A & Butterfield, J. 1999. Holistic Management: A New Framework for Decision Making. 2nd edition, Island Press, Washington, DC.
Horst, S & Butterfield, J. 2000. Changing the Way we Make Decisions: An Introduction to Holistic Management. In Holistic Management International:Getting Started with Holistic Management. Holistic Management International (HMI), Albuquerque, USA.
Adams, A & Butterfield, J. 2004. The Essence of Holistic Management. In Practice. Holistic Management International (HMI), Albuquerque, USA.
© MB Equine Services 2014
www.mbequineservices.com